Alpha Prime
As a mining inspector the player is tasked with exploring an illegal asteroid mining base to investigate the disappearance of its inhabitants. However, more pressing is why the mining robots and other autonomous systems are trying to put an end to his inspecting, permanently.
The story leads the player through several distinct environments - the inspector's spaceship, damaged by enemy fire from within the asteroid, technical facilities, laboratories, crew quarters, mining shafts and more. On his quest to discover the secret of the asteroid the player will fight not only the robots, but the station itself. Using the ship's radio he will talk to the navigator of a cargo vessel, one of the few people from the surrounding area to somehow remain alive. Walking down the empty halls and eerie corridors of the industrial complex the player will meet several survivors willing to help. Or so it seems...
Built around the Enforce2 engine, Alpha Prime is a first person action game with an emphasis on the single player experience. At its core is a Science Fiction story written by the foremost Czech Sci-fi author Ondrej Neff. Game play will be a varied balance of combat and more technical activities such as hacking and remotely controlling robotic devices.
Strong story, fast paced shooting action. However, if you cannot shoot, then there is your RECON, hacking device enabling you to remotely control various devices you meet on your way through the dark halls and corridors of Alpha Prime. If that's not enough, you can drug your mind and sharpen your senses by injecting a small dose of hubbardium. And all the time you will be surrounded by physical world in a very literal sense, because almost everything that moves, moves thanks to advanced real-time physics algorithms.
* Hacking – need to know who or what is hiding around the corner or behind the door? Use the camera and everything will be revealed at once!
* Remote control – make use of the environment and clear your way without having to actually fight!
* Machines – have you something heavy to move somewhere else, remove an obstacle from your path? Do you want to get to some otherwise unreachable location? No problem. Just use this Loader.
* Bullet time – time seems to fly too quickly to your liking? A small dose of hubbardium will fix it. For a time...
* Car – nothing like a little ride under the starlit sky! Jump in and enjoy the otherworldly vistas of Alpha Prime!
* Compatible with Matrox TripleHead2Go™, enabling gamers to connect 3 screens with a maximum resolution of up to 3840x1024*.
REQUIREMENTS
Minimum system requirements:
CPU: Intel Pentium® IV 2 GHz or compatible, Memory: 512 MB, Graphics card: GeForce FX/ATI 9600 or compatible, Sound card: DirectX compatible, Free space on hard drive: 3 GB, DirectX: 9.0c driver, Windows: XP or 2000 system
Recommended system requirements:
CPU: Intel Pentium® IV 3,6 GHz or compatible, Memory: 1 GB, Graphics card: Nvidia Geforce FX 5950 Ultra or compatible, Sound card: Sound Blaster® X-Fi™ series, Free space on hard drive: 3 GB, DirectX: 9.0c driver, Windows: XP or 2000 system
Official Forum
Alpha Prime Demo

FileFront

Alpha Prime Trainer
Unlimited Life, Ammo, Oxygen, Light.
Screenshots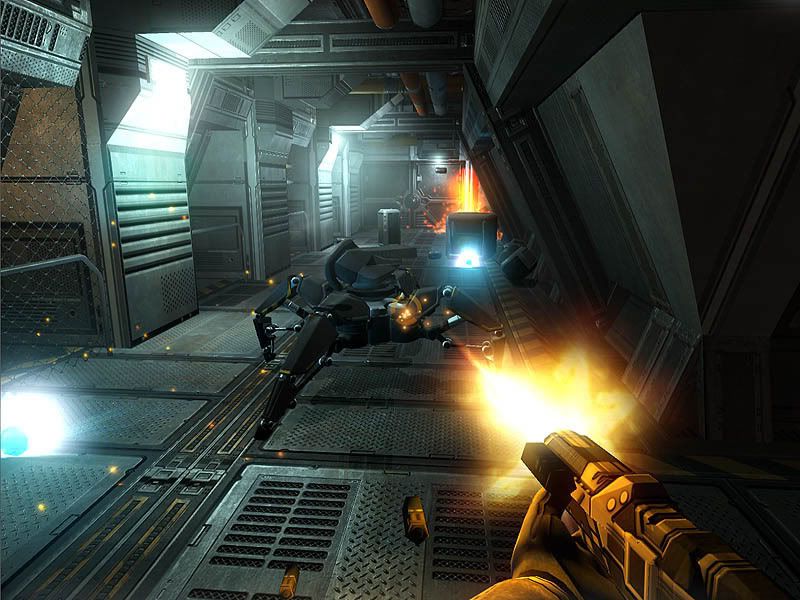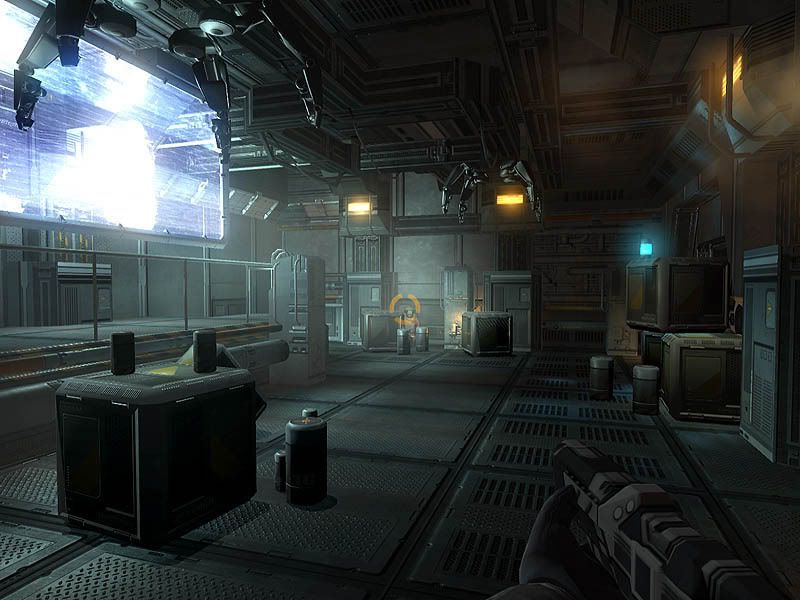 Video
Release Date:
01 May 2007
Genre:
Action