Burger Island
The fast food-themed game follows the frantic culinary adventures of Patty Melton as she assumes control of a tropical island-based restaurant on Mount Tikikola Beach by grilling burgers, cooking fries, and blending special milkshakes for hungry customers with the help of quick-tempered waiter, Pierre and the mysterious recipe-selling Tiki Guy.
Juggle orders from demanding customers, purchase exotic mouth-watering recipes, unlock delicious ingredients, all the while keeping an ever-watchful eye on the clock as Patty tries to extend the beach burger franchise all the way to the capital city of Honochuchu.
Features
* 60 fast-paced levels
* 5 exotic burger stand locations
* 30+ uniquely delicious recipes to purchase
* 3 different stations with up to 9 ingredients per order
* 40+ different ingredients to choose from
* Fun and hilarious co-workers and customers
Hardware Requirements
Requirements:
Windows 98/ME/2000/XP
800 Mhz Pentium 3
128 MB of RAM
DirectX 9 or above
Vista Minimum Requirements:
800 Mhz processor
512 MB RAM
Graphics processor that is DirectX 9 capable.
Screenshots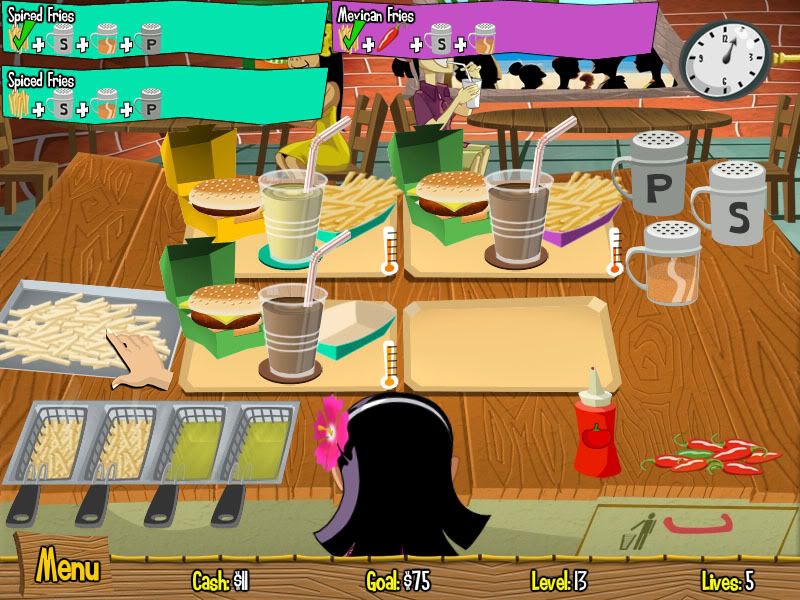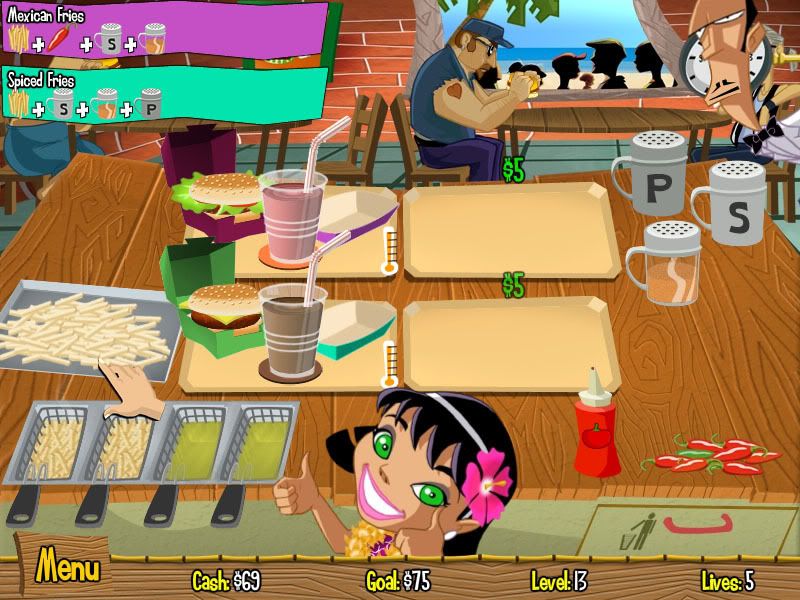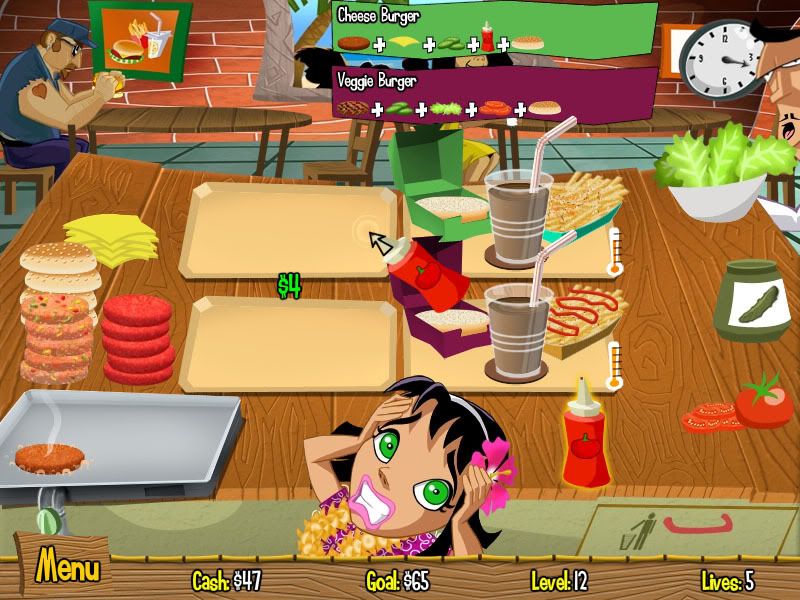 Release Date: 08 May 2007
Genre: Simulator